In this ever changing development world I wanted to take a little snapshot of which ones are my tools of choice when developing Android apps, both at work and at home.
Design and prototyping
Photoshop for design, all along. Though lately I've been experimenting by trying not to use it, and go with Pixelmator instead. I haven't died in the process.
For prototyping and vectorial design I'm loving Sketch. It's not very expensive and IMHO it's very powerful for mobile thingies.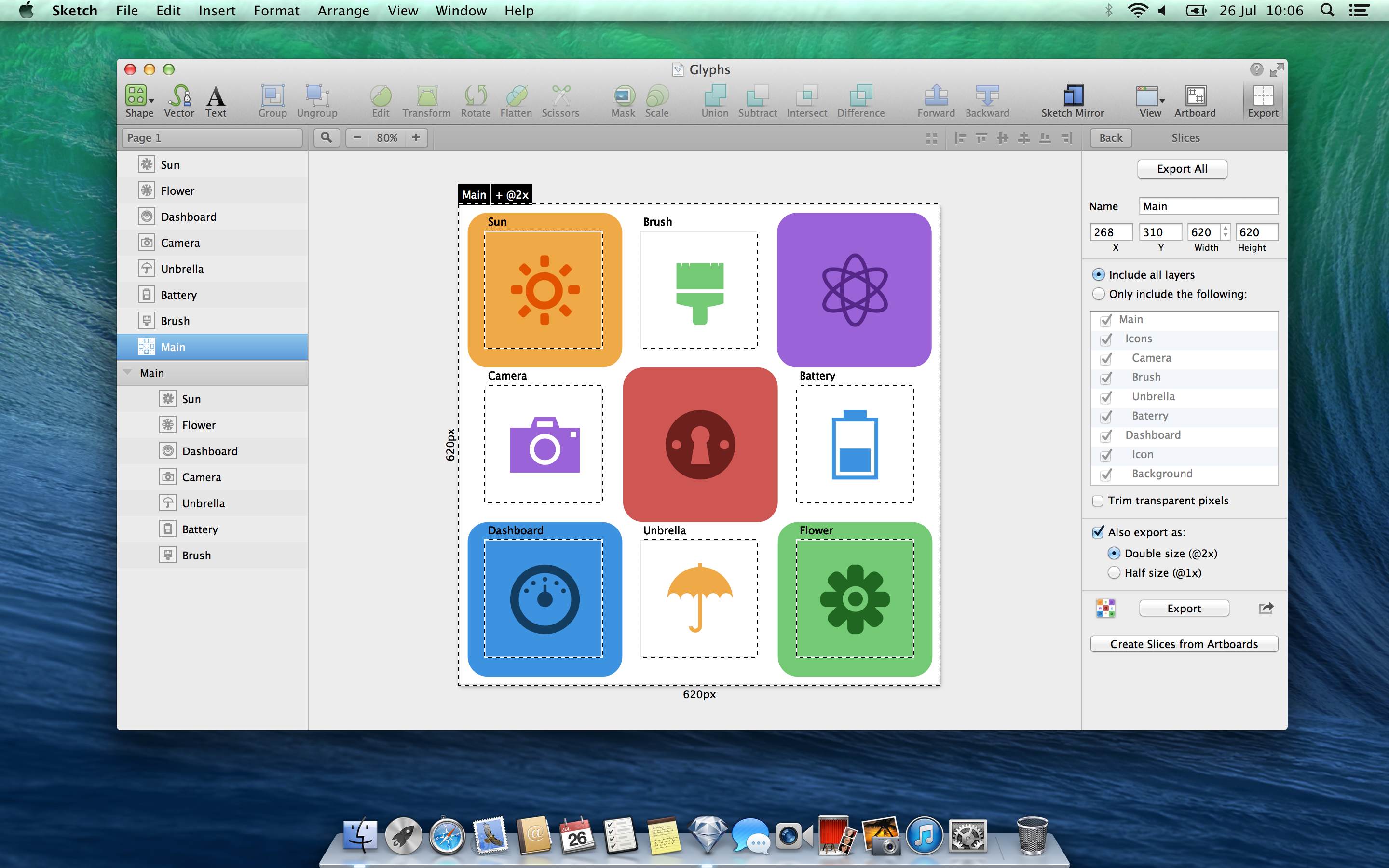 IDE
I hate Eclipse. I didn't liked it very much back then, and I really hate it now. The first thing I do when I got to work in a legacy project is creating a new one and importing all the classes by hand.
I switched back then to IntelliJ, and when Android Studio was unveiled it was like a blessing. It doesn't matter the little problems here and there we all developers had since it's birth, it's all worth it.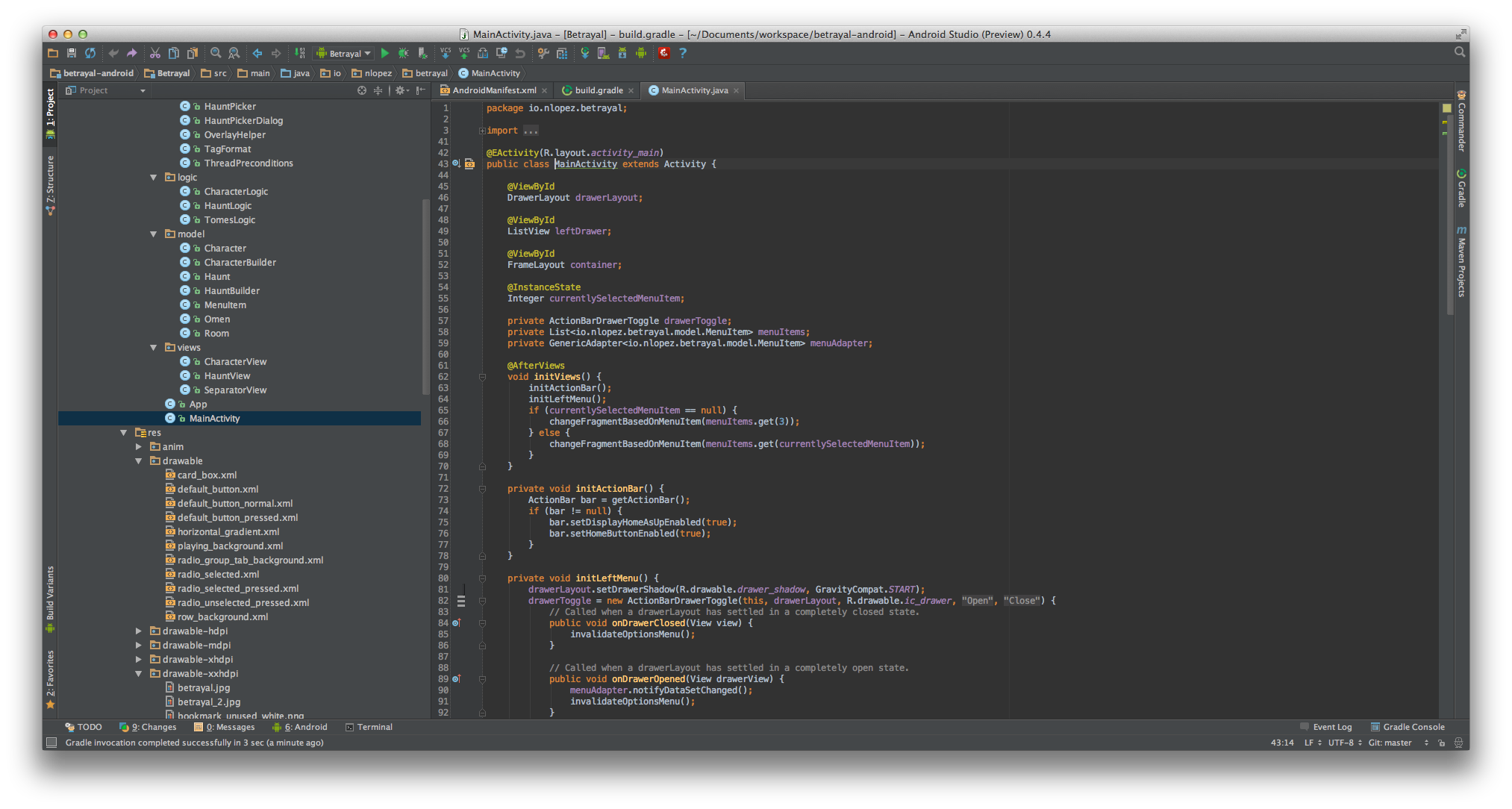 For logcat I use the very nice pidcat util from Jake Wharton, because it makes my life easier - the one embedded in Android Studio is too bloated and I prefer to have it in another screen.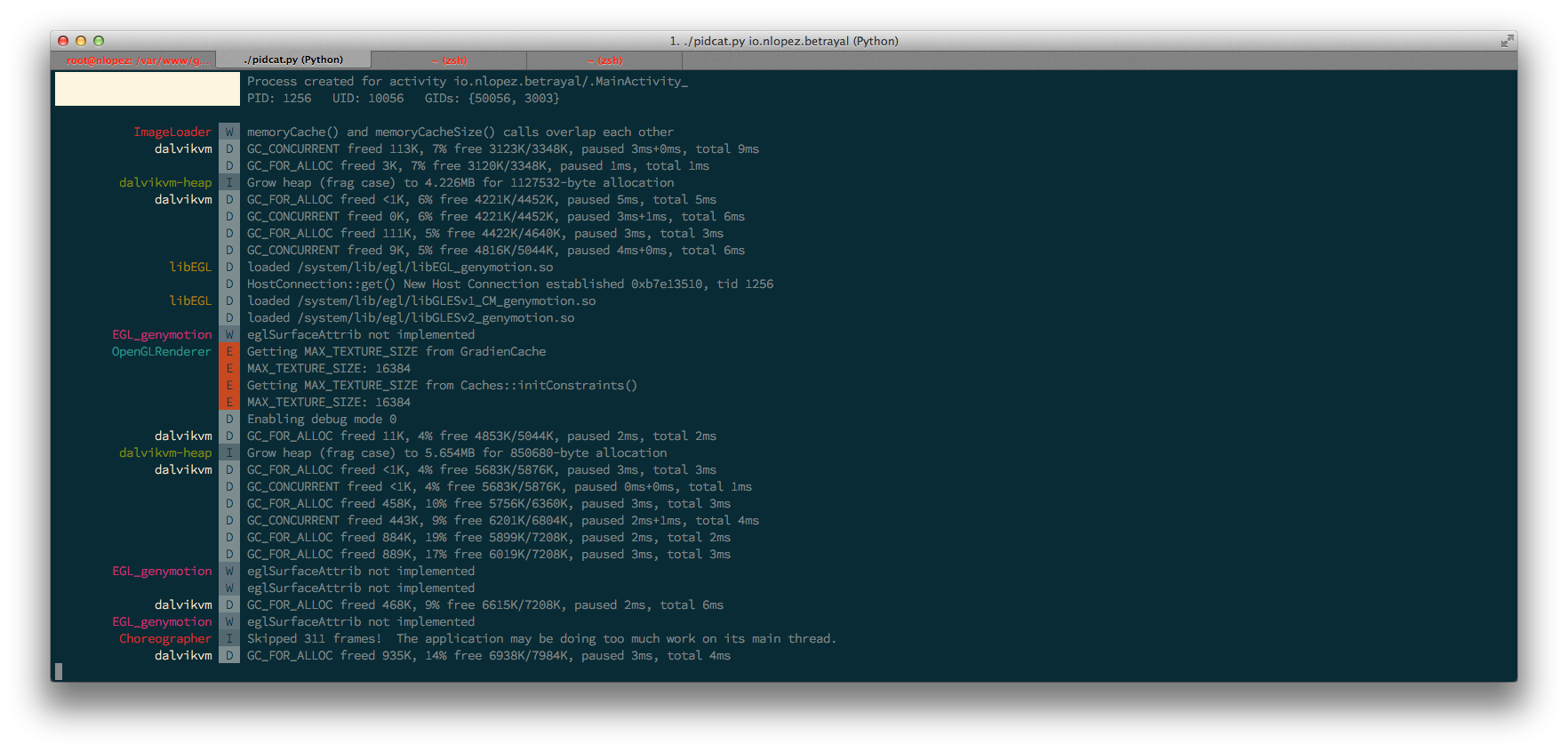 Build